Our area is rich in Texas history! Washington County is where the Texas Declaration of Independence was signed on March 2, 1836! Visit Toubin Park in Downtown Brenham and see the fully restored underground cistern from the 1800's, originally used to collect rainwater and battle fires. It is a State Antiquities Landmark!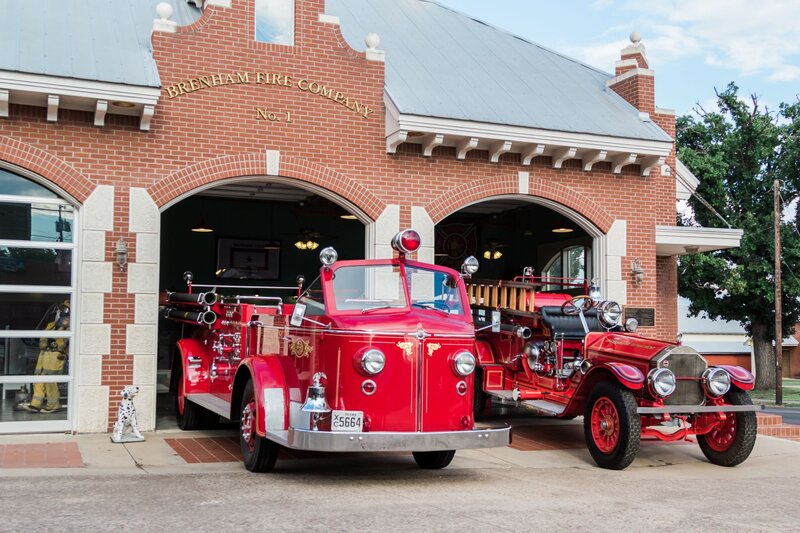 The Brenham Fire Museum – a.k.a. Brenham Fire Company # 1 Fire Museum, was designed to house Samanthe, the 1923 American LaFrance Type 38 that the Brenham Fire Department owns. Purchased April 2, 1923 from the manufacturer in Elmira, NY, Samanthe is one of only three left of its kind. Only 34 fire engines of this type were produced between early 1900 and 1930.
The museum is also home to a 1950 American LaFrance, the Invader, and houses fire artifacts from the department's long history.
Tours of the Museum can be arranged by calling the Fire Department at 979-337-7300.