Whether your stay is overnight, the weekend or the week, the Brenham area offers a full array of things to see, do and experience to fill your visit with special memories. Need some ideas? Contact our Visitor Center staff to help!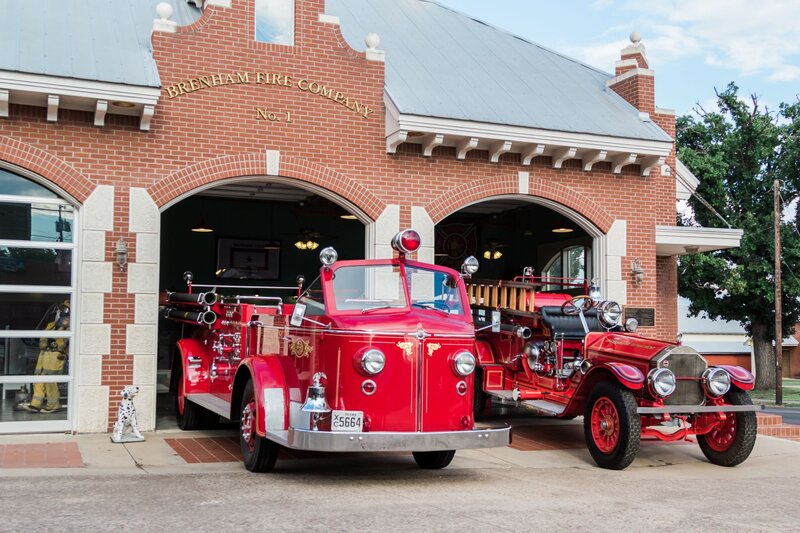 The Brenham Fire Museum – a.k.a. Brenham Fire Company # 1 Fire Museum, was designed to house Samanthe, the 1923 American LaFrance Type 38 that the Brenham Fire Department owns. Purchased April 2, 1923 from the manufacturer in Elmira, NY, Samanthe is one of only three left of its kind. Only 34 fire engines of this type were produced between early 1900 and 1930.
The museum is also home to a 1950 American LaFrance, the Invader, and houses fire artifacts from the department's long history.
Tours of the Museum can be arranged by calling the Fire Department at 979-337-7300.