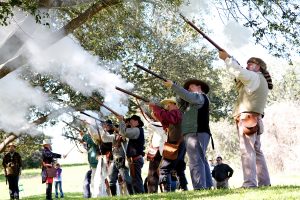 This annual celebration on the weekend closest to March 2 features live music, food, traditional crafts, living history presentations, firing demonstrations, historical encampments and commemorative programs. Guests will experience life in 1836 Texas visiting with reenactors; witnessing firing demonstrations in the Texas Army camps; watching cooking, weaving and period craft demonstrations; and walking the same trail as Texas' forefathers and pioneer families. Texas musicians and actors provide musical and theatrical entertainment. A Kid Zone allows children to dress up in historical costumes. Sign a large-scale copy of the Texas Declaration of Independence and take photos near the Declaration.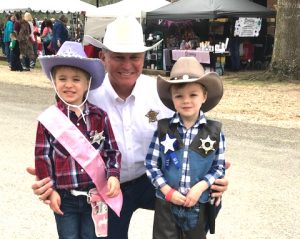 Which famous Texas Ranger lived and died in Burton? Discover Burton's unique history at Texas Ranger Day hosted by the Burton Heritage Society on the first Saturday in March. Celebrate with the Annie Maud Avis Memorial Fajita and Bean cook-off and learn about Texas Ranger camp life in the 1880s. Watch live reenactments by the Old West Rangers. Enjoy folk life demonstrations, crafts and tours of the Railroad Depot and Burton Farmers Gin. Music provided by DJ Kountry Chick! All proceeds go to restore the Mt. Zion Historical Chapel.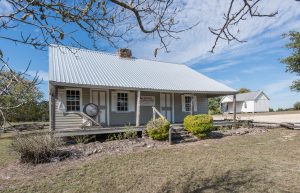 In Independence, experience colonial Texas life in a dogtrot log cabin and the John P. Coles Home, two of the earliest homes in Washington County. A 1900s one-room schoolhouse takes visitors back to days of "readin,' writin' and 'rithmetic!" Tours are hosted by the Independence Historical Society in March and April. Special tours are available for a fee. Free school tours require advance reservations.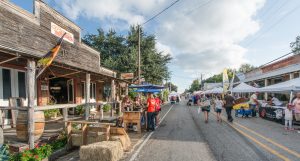 This annual festival on the second weekend in April boasts more than 250 juried exhibitors (home décor, gardening, artists, craftsmen, jewelry, clothing, etc.), delicious country-style food, live entertainment and music, and tours of the historic community. Declared the "Official Bluebonnet Festival of Texas" by the Texas Legislature, it was voted #7 as "Most Popular Festival in Texas" by Texas Highways magazine.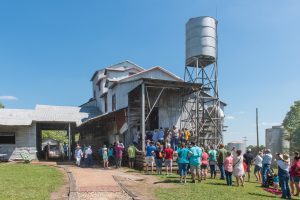 A Main Street parade featuring the children's bicycle parade kicks off this annual festival on the third Saturday of the month. Family activities include contests (bubble gum blowing, pie eating, cotton seed pulling), food and craft booths, children's barnyard, and antique tractor show and pull. Tours of the historic 1914 Burton Farmers Gin and the Wehring Shoe Shop and Cotton Warehouse are available, and folk life demonstrations and antique engine exhibits round out the day's activities!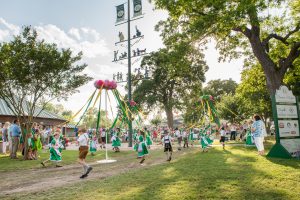 A very colorful scene unfolds the first weekend in May with Maifest, a celebration highlighting Brenham's proud German heritage and showcasing the youth of the community. Except for several years during World Wars I and II, this event has been held annually since 1881. Each year, hundreds of volunteers work countless hours to produce a colorful parade, and Junior and Senior coronations. A fun-filled festival features authentic German food, music and drink, and quality musicians from around the state perform on the main stage in historic Fireman's Park.