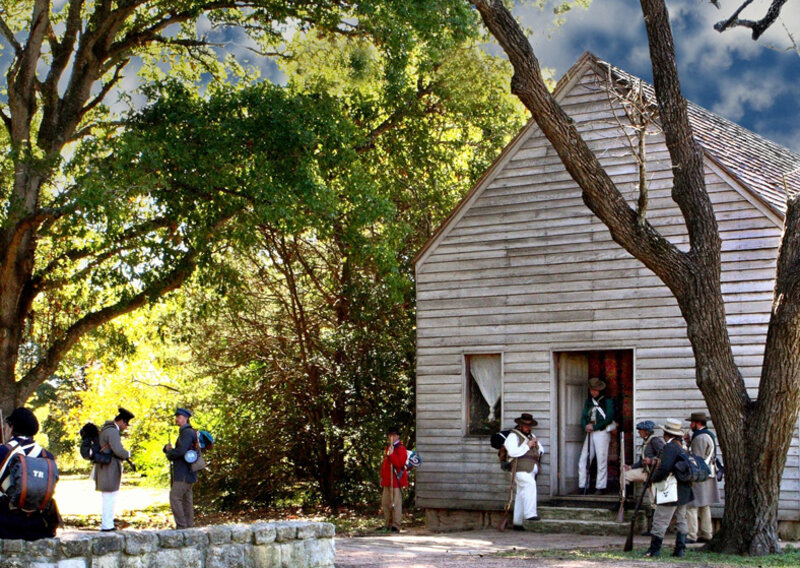 People revere Washington-on-the-Brazos State Historic Site as the site of the signing of the Texas Declaration of Independence on March 2, 1836. Thereafter, despite great personal risk, the delegates continued meeting until they had drafted a constitution and established the new nation's first lasting government.
Picturesque Washington-on-the-Brazos State Historic Site is located on the Brazos River. Expansive park grounds provide a beautiful setting for picnicking, sightseeing and bird-watching. The Star of the Republic Museum, Independence Hall and Barrington Plantation offer the visitor a unique insight into the lives and times of the men who fought and won Texas' independence from Mexico.
Conference center provides a beautiful view of the park. Glass doors, windows and patio overlook the historic grounds and provide a perfect location for receptions, rehearsal dinners and weddings. Maximum capacity 400.