Who would ever guess that now when someone refers to 'The Good Old Days,' they are indicating a time in our history that began just eight short weeks ago. They are reminiscing about a time before an invisible, scary virus turned lives upside down ... when life as we knew it suddenly changed.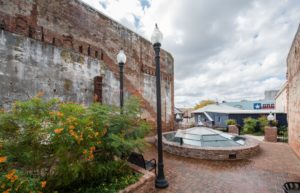 Lucky that in Brenham we know a thing or two about combining the past with the present so that we can enjoy 'The Good Old Days' again without too much fear or anxiety. In fact, we are pretty proud of offering friends, family and visitors a way to experience the past while enjoying modern and clean conveniences.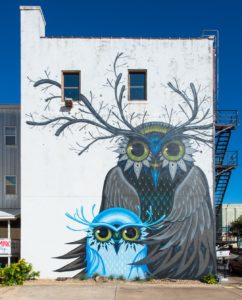 Just take a stroll through Downtown Brenham and you'll see beautiful examples of combining old and new. Exterior walls of well-preserved historic buildings are adorned with beautiful contemporary murals created by renowned artists from around the country.
And, while you are out walking in the fresh air (on our uncrowded small town streets), feel free to pop into one of our friendly shops. You'll find convenient hand sanitizing stations, not only to keep your hands clean but to give you peace of mind in knowing that we take your well being seriously. Our merchants look forward to seeing you again, but know it's important to maintain small numbers in their shops for the health of everyone. You won't get any hugs (not that they won't want to) but, you'll feel a genuine Texas friendliness and see a lot of warm smiles ... albeit some behind masks ... and that's okay!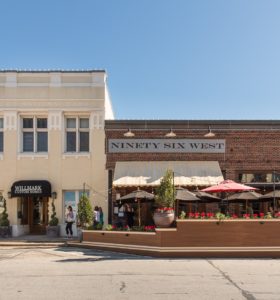 Throughout our area, dozens of restaurants have worked diligently to provide an environment that respects social distancing while serving some of the best food you'll put in your mouth. Mexican, Barbecue, American or Gourmet ... doesn't some good comfort food sound perfect right now? Whether you opt to dine in or order take out, we think you're going to love biting into something that's not another one of your own home cooked meals! Seriously!
We want you to fill your days in Brenham with fun and laughter and a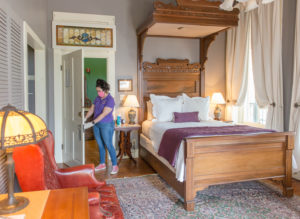 feeling of safety. You can be secure in staying overnight knowing our lodging has been scrubbed to the max. Our hotels, including our downtown boutique hotel, Ant Street Inn, have established extreme cleaning protocols to sanitize and prepare rooms to ensure your stay is pristine so both your mind and body can relax during your stay in our area.
So, when you feel ready to take a break from home ... head our way ... we are ready for you.
We miss you and can't wait to show just how much!