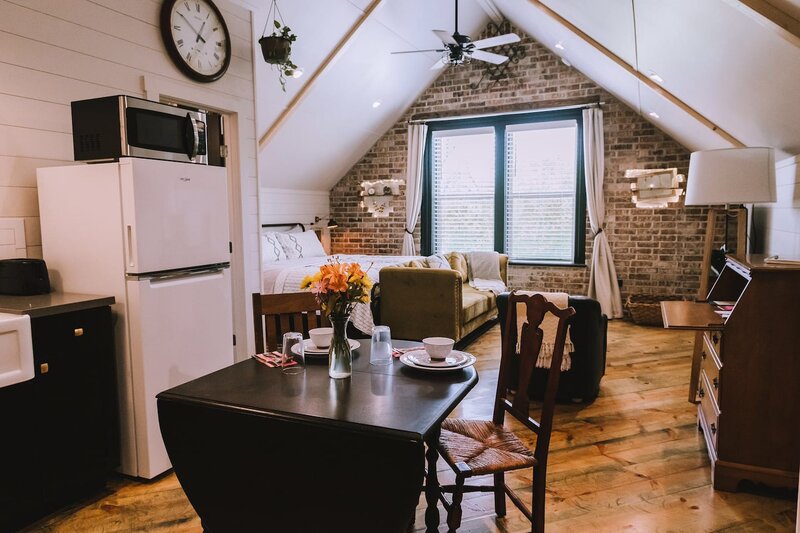 Hello, and welcome to The Loft on Alamo! Come, unwind, and relax in this spacious floor plan of 400+ square feet and fully furnished. It is located on my property above a double garage. It has 1 king size bed, a closet, full size bathroom, and a kitchenet with sink, 2-burner stove, a fridge, and a Keurig coffee maker. It also has a Smart TV and WiFi. There can be NO SMOKING. You will also have your own private deck and private entrance to the stairway leading up to the loft.
When I built it, I tried to capture the feel and charm of a loft in an old building…wood floors, vaulted ceiling, and an interior brick wall.
You may feel like you're in the country while here, but it's actually located within 5 minutes from downtown Brenham.
It also has a private coded entry to the property with free parking next to your private deck.
Be mindful that there is a staircase to get to the loft, and you have a private entrance on the side by the deck.