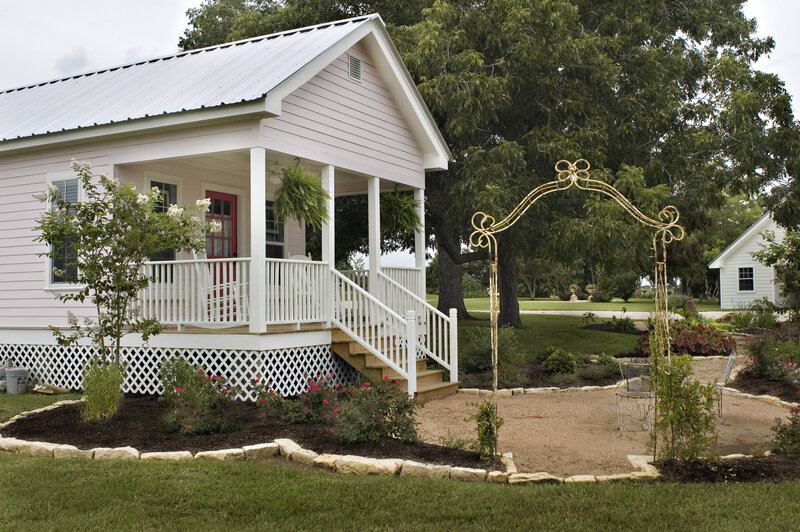 Our charming bed & breakfast is peacefully situated on 52 beautiful acres, conveniently located 3 miles south of Brenham. Mia's cottage provides the perfect setting to celebrate a special occasion, take a walk, watch white-tail deer roam, hold hands, relax and enjoy one another's company.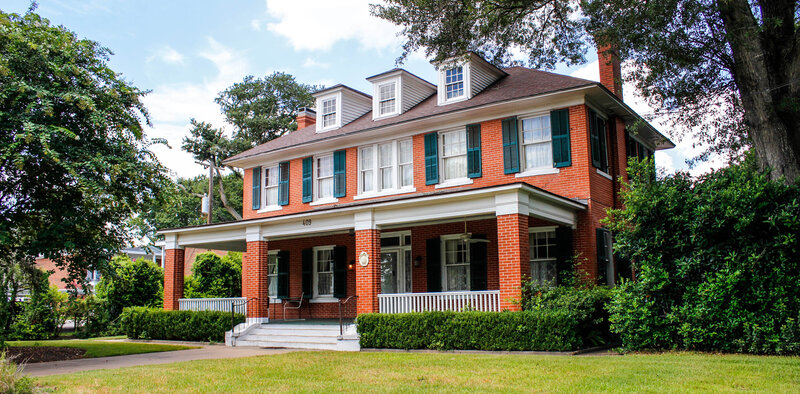 We are a full service bed and breakfast, offering a fresh approach to your B&B experience by focusing on your rest and wellness! We are a chemical free property inside and out. We recycle what we can; we buy local whenever possible (even our mattresses were made in Brenham); and, we've ensured a relaxing atmosphere by having no children under 12 or pets as overnight guests!
The house is designed with contemporary styling led by the work of local artists. Comfortable king size beds with spa quality bedding await you in each of the five guest rooms, as well as little comforts such as locally roasted coffee and snacks that are available anytime during your stay! Located just three blocks from the square of historic downtown Brenham, we're within easy walking distance of fantastic restaurants, shopping and live entertainment venues.
Whole house rentals for meetings, families and celebrations are also available! For more information, click here!
To take a look at all our amenities and services, as well as booking your reservation, visit our website!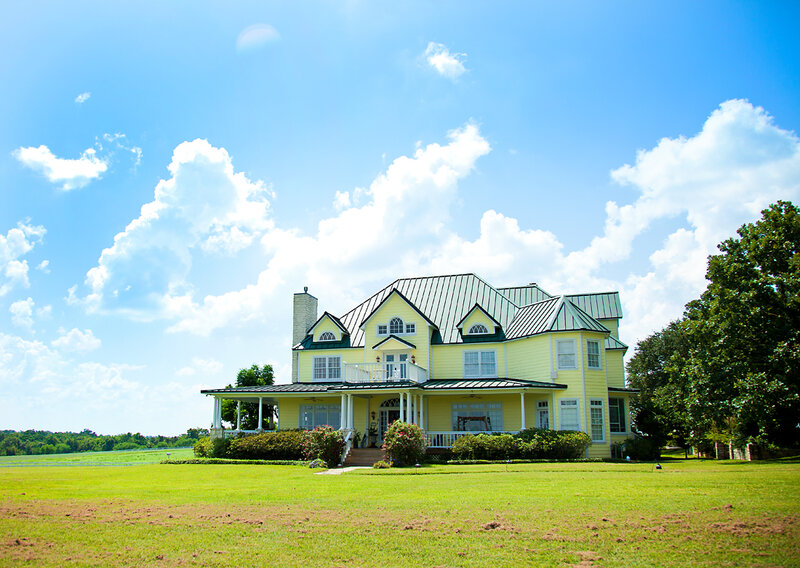 Lillian Farms Country Estate combines the grace of a true B&B in a Victorian-style mansion, and the charm of secluded self-catering cottages for those who really want to get away from it all. Overlooking 230 acres of picturesque Texas landscape, Lillian Farms has five B&B guest rooms and eight cottages. For B&B guests, a full breakfast is served each morning. Cottage guests will find breakfast items stocked in their full kitchen. Lodging packages. Lillian Farms is also home to the Lone Star Event Center, which features 5,000 square feet of space (including a ballroom) to host weddings and special events up to 300 guests.