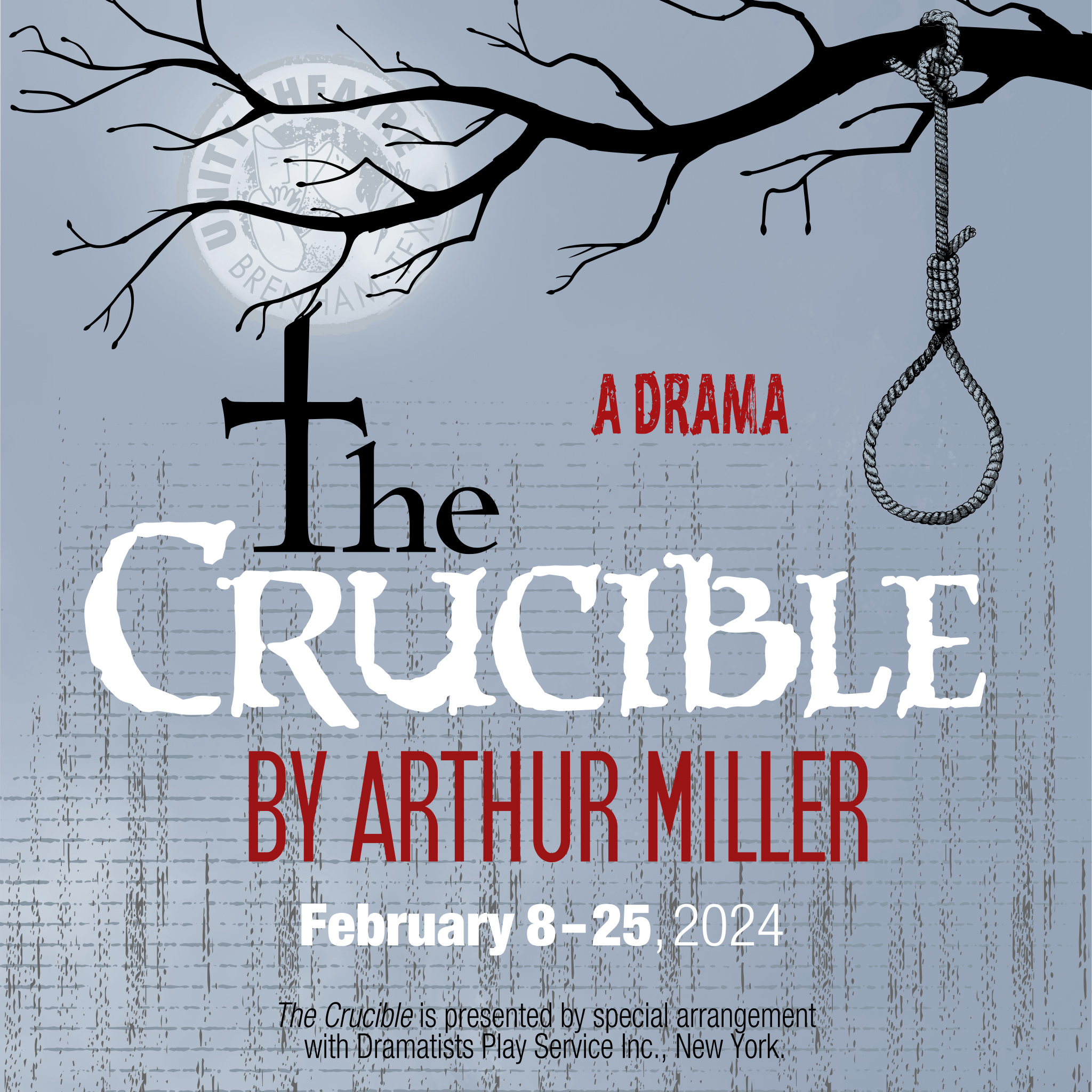 Unity Theatre presents "The Crucible", a drama by Arthur Miller, playing on the Main Stage February 8 – 25, 2024.
In the spring of 1682 a Salem village reverend discovers a group of teenage girls dancing around a fire in the woods. When his daughter exhibits strange symptoms the next morning, the town becomes frenzied with talk of witchcraft. Neighbor is pitted against neighbor and the deeply religious community is torn apart. The Crucible is a timeless parable about morality and the consequences when fear takes root in a community. The play won the 1953 Tony Award for Best Play and is considered a landmark work in the canon of American drama.
Performances are Thursdays at 7:30pm; Fridays & Saturdays at 8:00pm; and Sundays at 2:00pm.
Tickets: $30; Student: $15; and any unsold seats are $15, fifteen minutes prior to curtain.
Unity Theatre Box Office phone: 979-830-8358.