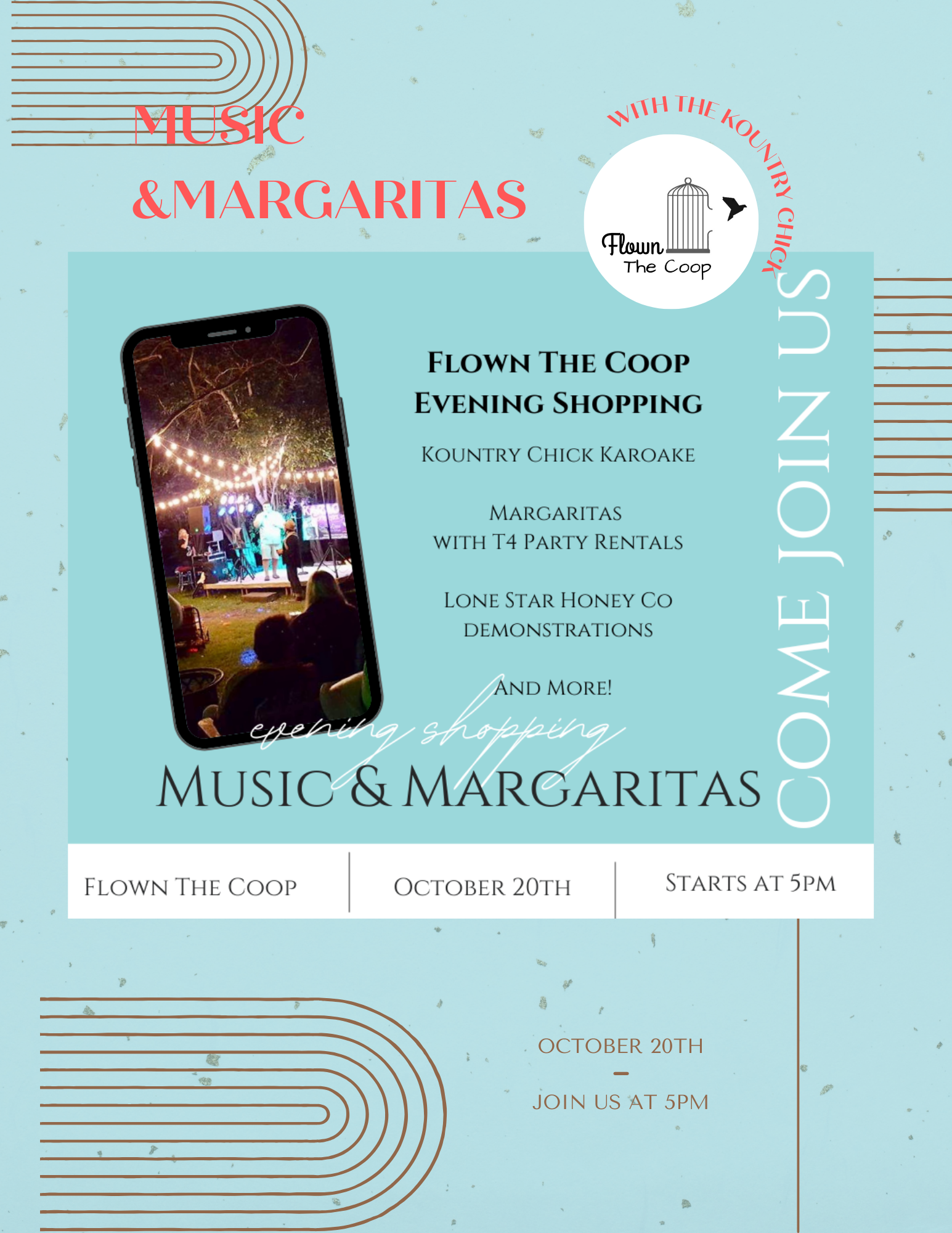 It's an evening shopping event during Texas Antiques Week!
Music & Margaritas!
The Karaoke Chick is a tradition at The Coop… we can't celebrate "The Show" without it!
We'll have a margarita machine by T4 Party Rentals and Lonestar Bee Company doing honey demonstrations! And MUCH MORE!
Stayed tuned as we add more to this fun event.
Down the street at the Cotton Gin they'll be having a Wine & Wander event. So much to do in Burton on a Friday night!