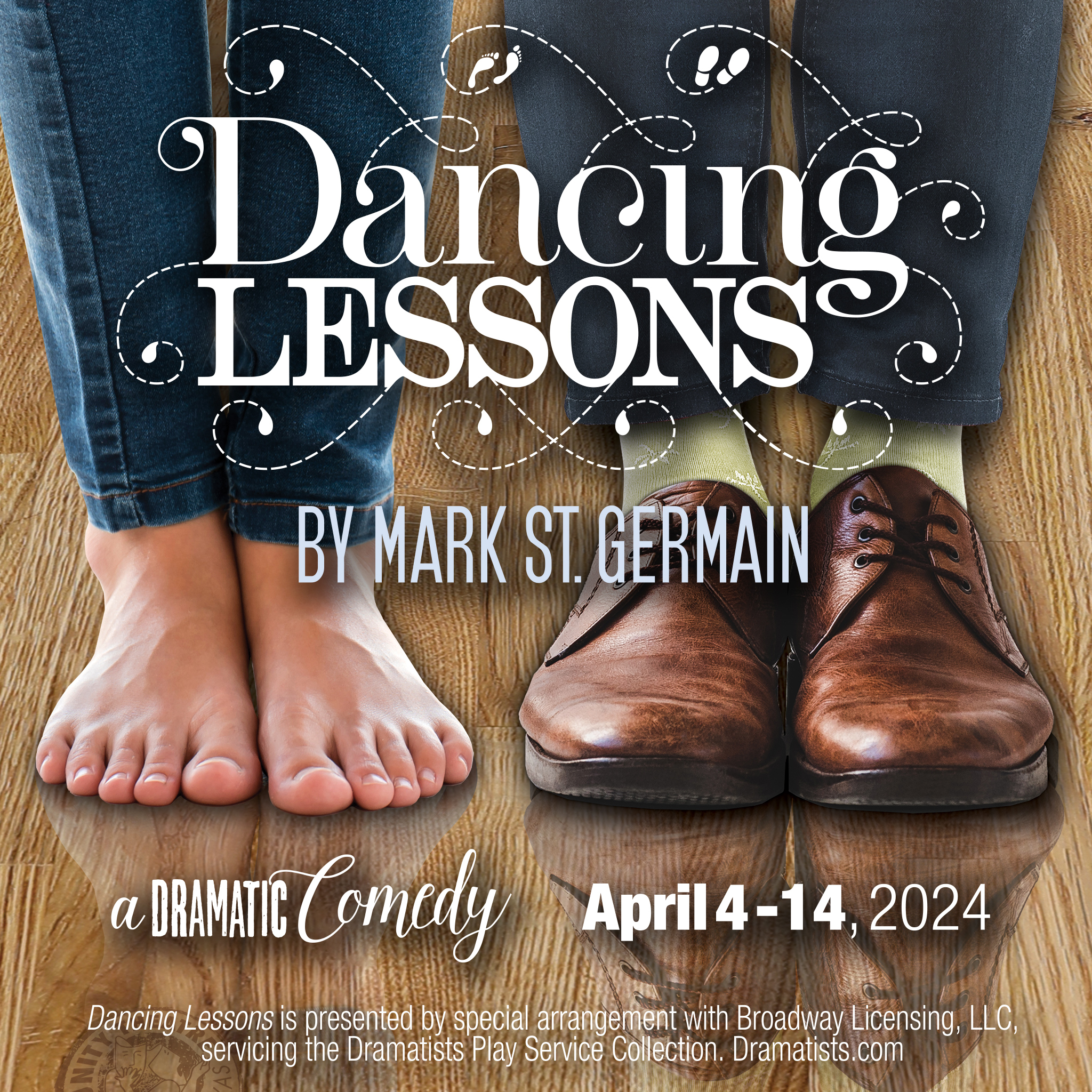 Unity Theatre presents "Dancing Lessons", a dramatic comedy by Mark St. Germain, playing in the Studio April 4 – 14, 2024.
The story centers on Ever, a young man with Asperger's Syndrome, who seeks the instruction of a Broadway dancer to learn enough dancing to survive an awards dinner. The dancer, Senga, is recovering from an injury that may stop her dancing career permanently. As their relationship unfolds, they're both caught off-guard by the discoveries, both hilarious and heartwarming, that they make about each other and about themselves.
(For mature audiences)
Performances are Thursdays at 7:30pm; Fridays at 8:00pm; Saturdays at 2:00pm & 8:00pm; and Sundays at 2:00pm.
Tickets: $27; Students: $15, and any unsold seats are $15, fifteen minutes prior to curtain.
Unity Theatre Box Office phone: 979-830-8358.